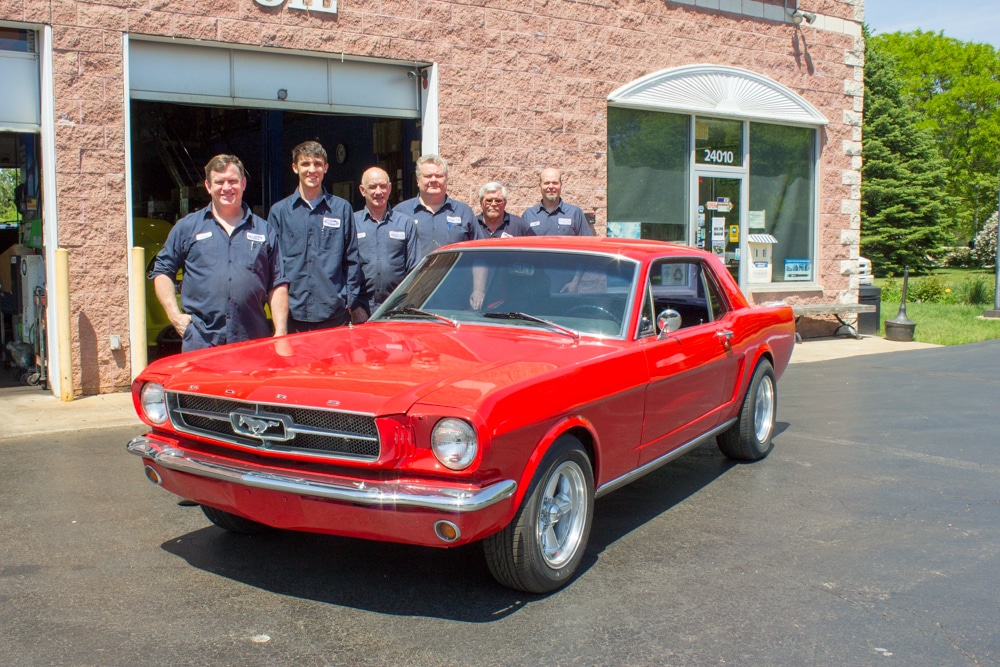 59 Auto Repair is officially a Pokemon Go Gym! Come visit us to battle with your buddy at our gym or join us for raids! We entered a competition for Pokemon Go's small business initiative where businesses that were affected by Covid19 could become a gym for a year. Worldwide, only 1000 businesses were chosen, and we were one of them. Part of the reason we were chosen was due to our community service.
We are currently collecting donations for the Plainfield Interfaith Food Pantry. We also teamed up with Napa in May to offer free oil changes to first responders. With everything going on in our community, we wanted to give back any way possible. We were lucky enough to be deemed an essential business and stay open but have felt the impact of this pandemic like many out there. Pokemon Go recognized this and made us a gym for a year.
Rich and Linda, the owners of 59 Auto Repair, started playing Pokemon Go 4 years ago when their children started playing. Their children kept bugging them to play too so that they could play together. The kids finally wore them down and now they play together all the time! It is a great way to get the whole family out and walk around. They even bring the dogs with them to join in on the fun! Come out and visit our gym today!