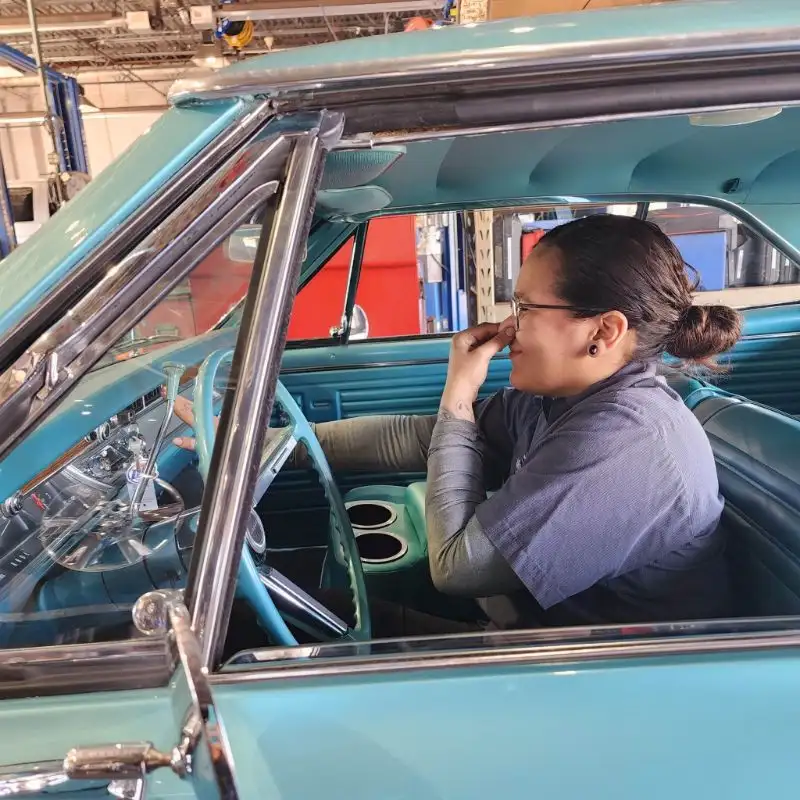 Does your air conditioning smell disgusting? It may be time for an air conditioning cleaning service. 59 Auto Repair has a new Soltec Cool Clean AC freshener spray that keeps your AC system smelling new for months. With a light citrus scent, it is more than just an air freshener as it combats odors caused by mold and bacteria in your air conditioning system. It is non-toxic and safe for people and pets.
How does it work? The technician will apply the Cool Clean ventilation cleaning product to the air intake vent and the cabin air filter housing. The cabin filter replacement may be recommended at the time of the service. Then the cleaner will be run through the system, killing bacteria and mold. The vehicle will be running for a while to ensure all the bacteria is gone.
What does this help with? Automotive ac freshener spray helps eliminate odors instantly, has a fresh citrus scent, inhibits mold and bacteria growth, and is safe for both people and pets.
If your air conditioning smells, call us today to schedule your Cool Clean service!