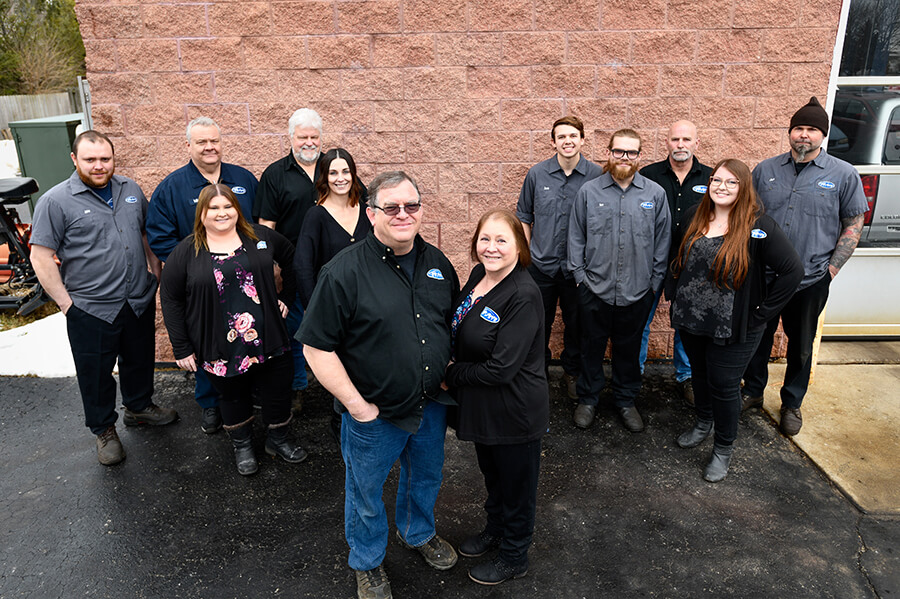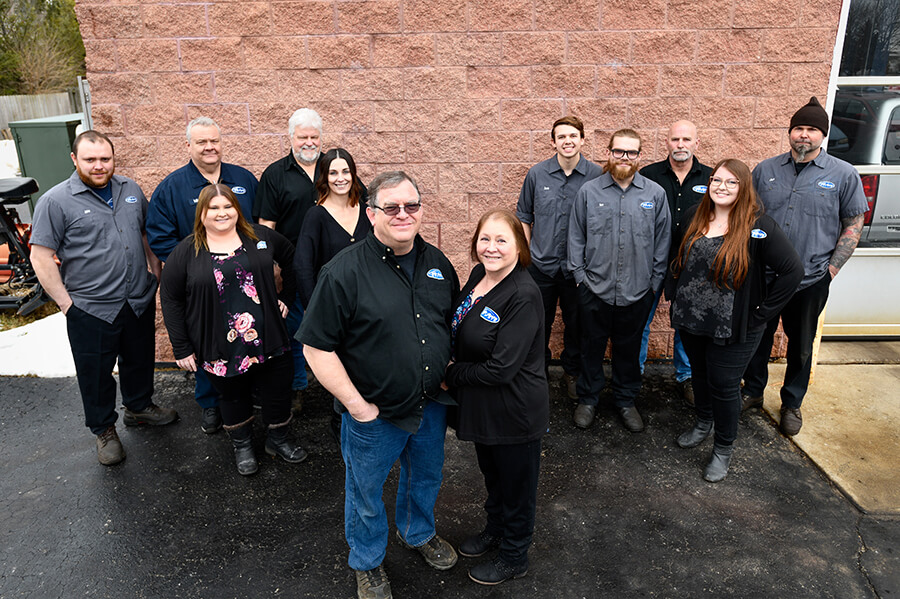 About 59 Auto Repair in Plainfield, IL
59 Auto Repair is a family owned and operated full service auto repair shop located in Plainfield Il. We perform digital inspections to give our customers peace of mind. As a Napa Certified Gold Auto Care Center, we provide a 3 year, 36,000 miles nationwide warranty. We were chosen as the nationwide Napa Shop of the Year in 2021. 59 Auto Repair is proud to be an industry leader and strives to provide excellent service to everyone. We treat all our customers like family and want to keep your vehicle in great running condition for a long time to come.
In 1999, Audrey and Gerry Meyer started 59 Auto Repair. Plainfield was blooming all around them and they decided it was the perfect place for a family-owned and operated auto repair shop. 59 Auto Repair was named for the road it lives on: route 59. Route 59 used to be known as route 66, and at one point ran from one end of the country to the other. With a rich history, the Meyers believed this was the perfect name for the shop. The Meyers decided it was time to retire in 2006.
This was perfect timing as Rich and Linda Brauer were looking for a shop closer to home. They had lived in Plainfield for 12 years but worked further from home. With a shorter commute in mind, they found 59 Auto Repair and bought it in 2006. 59 Auto Repair is truly family-owned and operated; Linda and Rich's children Ashley, Josh, and Marisa have all worked at the shop. Ashley and Marisa are currently being trained to take over the family business. Linda's brother Jim also works as a service advisor, and their nephew Ian is a technician. They have had many family members working at the shop over the years. All the other employees have been with us so long they feel like family. We have created a shop culture that values its employees and that shows how long our team has been with us.
Plainfield is the perfect place for us. We love how our community comes together to take care of each other and how well everyone seems to know each other. This has been our home for a long time and we are proud to have a business in a town that has family values and where everyone is friendly. Owners of 59 Auto Repair, Rich and Linda Brauer, are active members of the Plainfield community. 59 Auto Repair collects donations for the Plainfield Interfaith Food Pantry. As members of the Plainfield Rotary Club, they help with events such as Ducks 4 Bucks at the Plainfield Fest, the Mayor's Golf Outing, and Angels on Assignment. Rich is also a proud member of the Plainfield Lion's Club.
59 Auto Repair works on all makes and models, and does everything under the hood. From oil changes to engine replacements, we have you covered.
59 Auto Repair wants to make the automotive industry better by providing excellent service while educating our customers on vehicle repairs and maintenance through digital inspections. We provide constant education for our employees to keep up with our ever-changing industry and value creating a shop culture where our team can thrive. Most of our team has been with us for over a decade and has become family to us.
Green Link Shop: 59 Auto Repair is proud to be the first automotive repair shop certified green by Green Link. At 59 Auto Repair we strive to leave as little of a footprint as possible on our environment. We have a waste oil furnace that converts used oil into heat for the shop. We recycle our oil filters every month. Our tires are recycled to be turned into other products such as tracks at the local high schools. We properly clean up all spills and never wash fluids down the drain. Our employees went through extensive environmental training to become Green Link Certified. We want to help preserve our environment for future generations.