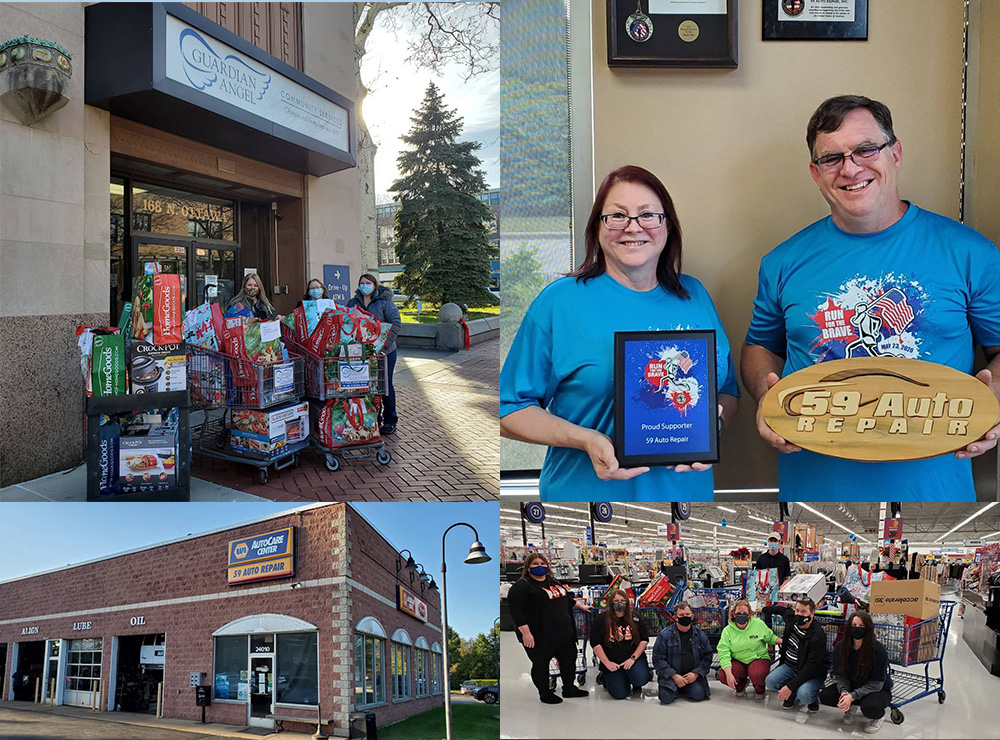 Help us sock the competition this Socktember!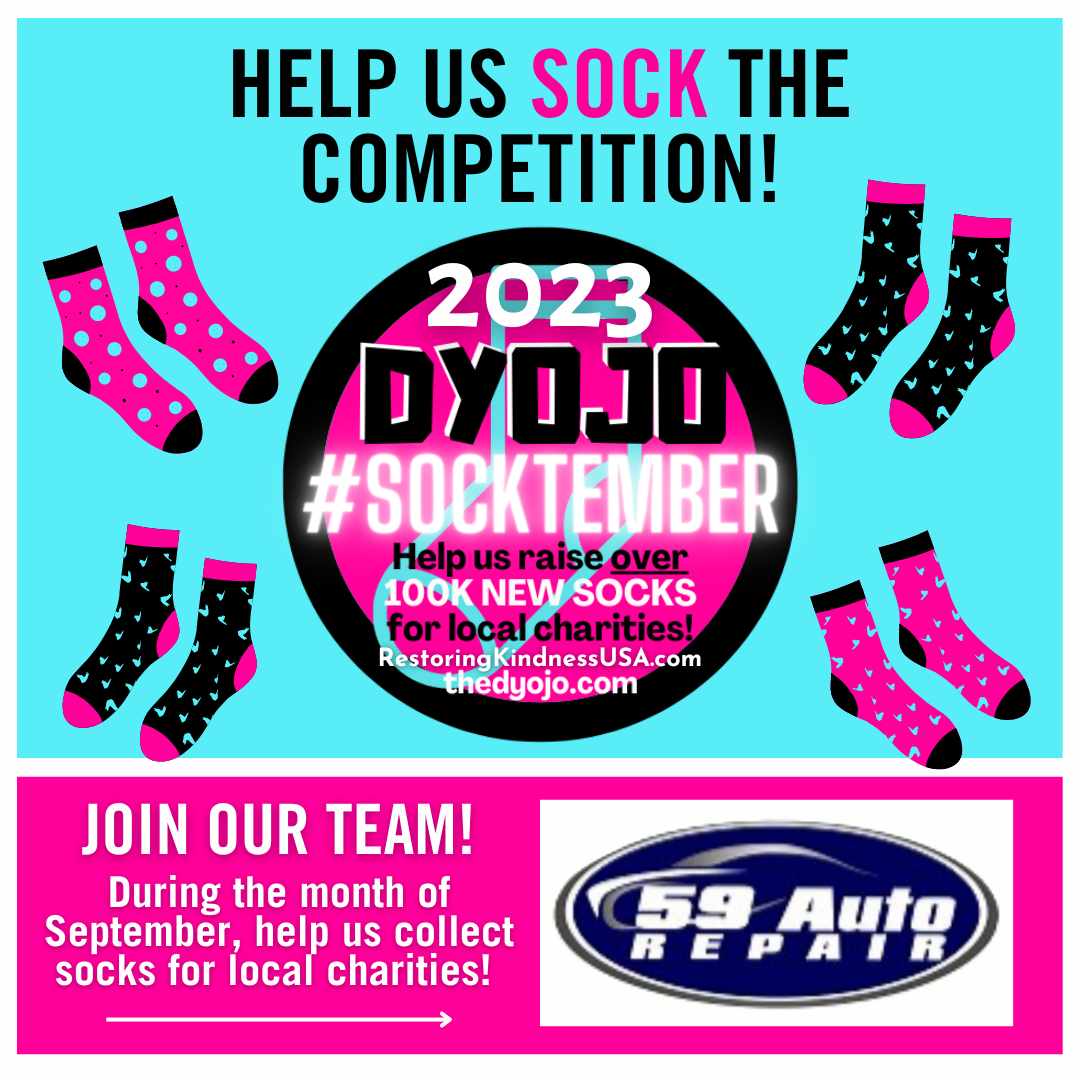 ---
Join CASA of River Valley on March 25th for Have a Heart For the Child!
In Will and Grundy Counties, hundreds of children enter the Juvenile Justice Systems every year due to abuse and neglect. CASA of River Valley helps these children recover from the traumas they've endured and find safe, permanent, loving homes where they can prosper. They stay with each child until his/her case is closed and the child is placed into a safe, permanent home with hope for a positive future. Can't make it to their event? Follow this link to make a donation instead!
---
Guardian Angel Community Services
Angels on Assignment: 59 Auto Repair with the help of the Plainfield Rotary Club is proud to support the Guardian Angel-- Community Services with Angels on Assignment. This is a program that provides Christmas Presents to those in need. Every year, we go shopping for presents and bring them to the local shelter. It represents what Christmas should be about and brings us closer as a community.
---
Plainfield Interfaith Food Pantry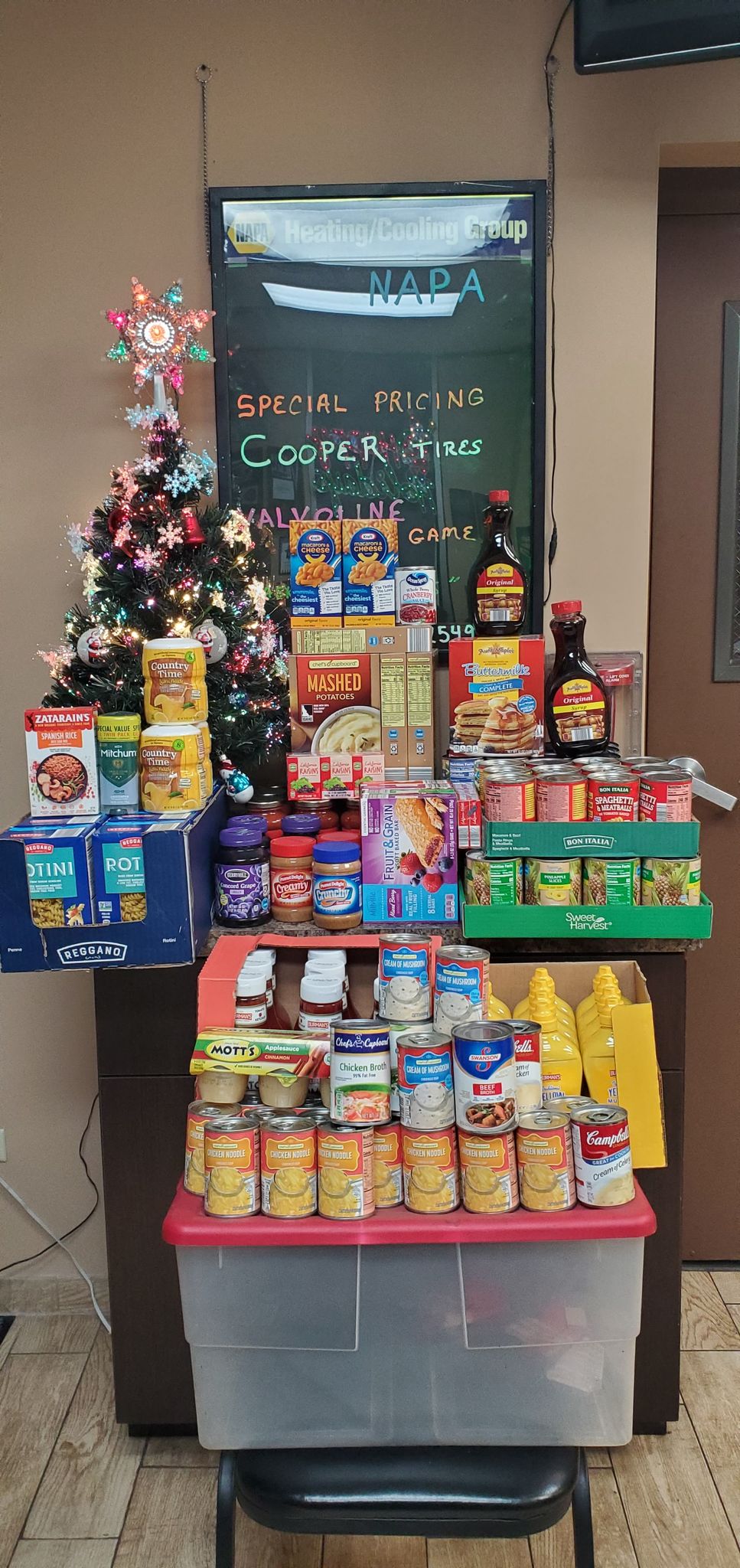 59 Auto Repair is currently collecting items for the Plainfield Interfaith Food Pantry. The list of donations they are looking for are posted below. The items in red are what is most needed. Any donation helps! Help us feed our community this upcoming holiday season!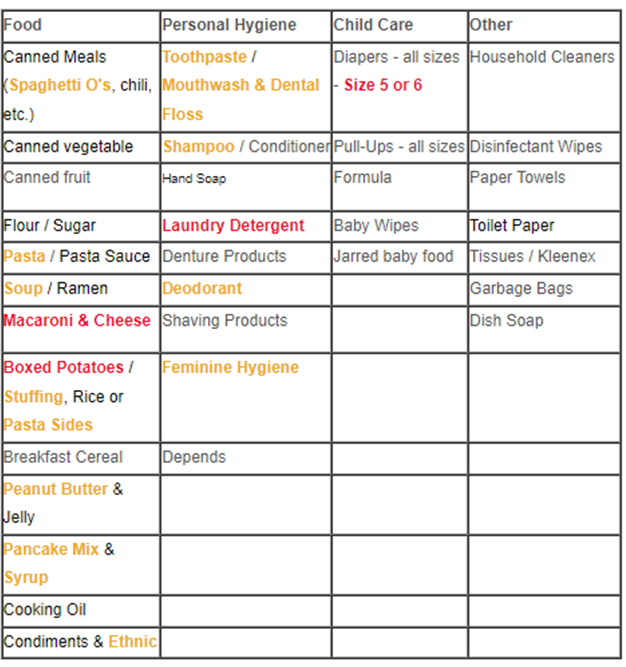 ---
Operation Welcome You Home
59 Auto Repair is a proud sponsor of Operation Welcome you Home Events. Our oldest son is a veteran, and we are very proud to be able to support this operation. Every year they put together a 5k race to support their charity and help local veterans.
---
Cars of Hope and Community Christian Church
59 Auto Repair is proud to work with Cars of Hope and Community Christian Church to provide vehicles to those in need. Looking to donate your vehicle? Cars of Hope is always willing to accept donations!
---
Car Care Bucket
When local charities ask us for donations, we hand paint buckets to match the theme of their event and fill it with car care products. These can then be raffled or auctioned off at their events. The most recent was for the 10th annual Disabled Veterans Golf Benefit held at the Links at Carillon in Plainfield. They help raise funds for Disabled Veterans. This bucket will be part of their auction at the event. It is filled with goodies such as a car wash kit, $25 Gift certificate, oil change gift certificate, 30 ounce tervis, among other items.
---