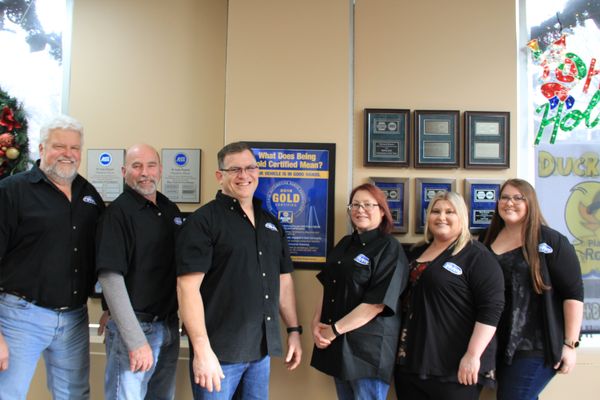 Work does not have to be a bummer! Come join the Professional team at 59 Auto Repair and see why our shop was voted NAPA SHOP OF THE YEAR 2021!
59 Auto Repair is a family owned and operated full service auto repair shop. We have been servicing the Plainfield area since 1999. We are the national 2021 Napa Autocare Center of the Year winner. We were voted number 1 in the nation from over 17,000 shops.
59 Auto Repair in Plainfield, IL has an amazing opportunity for a world class technician! Our Mission is to provide excellent automotive service to every customer at every visit. We strive to offer great value by providing the highest quality parts and repairs, at a fair price. We seek to continually improve our business operations and foster the growth of our employees and company.
First and foremost we are looking for a great attitude. Candidate must possess a willingness to work as a team. Minimum of 3 years industry experience. ASE certifications are a plus.
What we offer:
Aggressive marketing strategy that keeps you busy all year.
Full appreciation for good work-you're not just a number to us!
Leadership that cares about you and helps you succeed.
Awesome team attitude and professional co-workers.
Family owned shop – no corporate BS.
Our benefits include
Excellent pay
Health insurance
Paid uniforms
Paid training
Paid holidays
Paid vacation
Paid life insurance
Retirement benefits
Technician Amenities Include:
Proper procedures in place so you can produce as much as you are capable of.
Every technician has their own tablet, for our state of the art digital inspections.
Latest and greatest test equipment.
Alldata, Mitchell, and Identifix repair information systems.