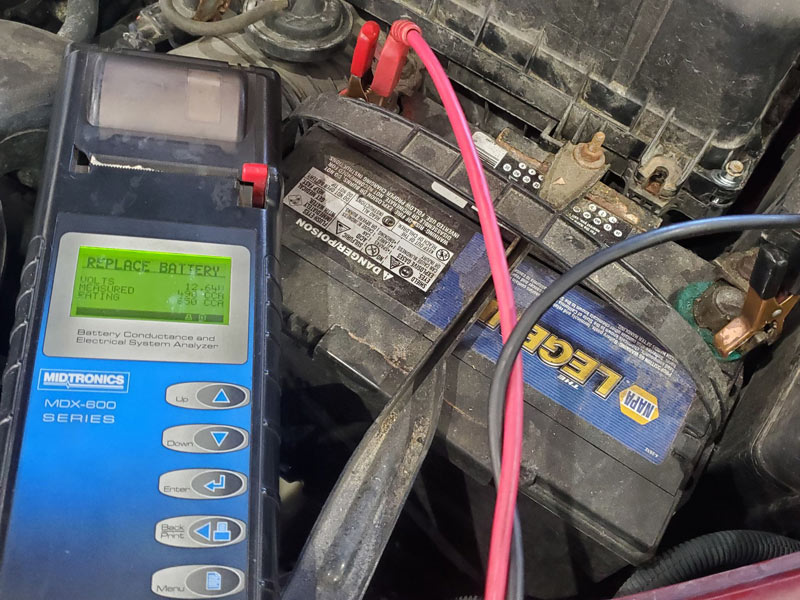 Does battery corrosion mean bad battery? Over time, corrosion will build up on the battery terminals. When there is corrosion the battery will not properly charge. This will cause premature wear on your battery and may cause the vehicle to not start. If there is corrosion on your battery, we recommend performing a battery service. The technician will take cleaner and a wire brush to scrub the terminals clean.
If corrosion is left too long, the battery terminals can be damaged and then will need to be replaced. The battery will need to be tested for proper cold cranking amps and reserve capacity. If the battery is testing too weak, it will need to be replaced. We recommend having a mechanic check your battery as part of your automotive maintenance.
Call today to schedule an appointment!